FIRE Aspirer 🔥 World Wander 🌎 Rouge Rambler ⚡
Salutations, friend! Welcome to Budget Life List (BuLL).
This site is where I detail my journey as a woman who is trying to explore every item on a life list while pursuing financial independence and retire early (FIRE).
I had a different sort of life before FIRE.
As a kid, my family moved more times than a fat cat chasing fancy feast. We lived in one interesting place, Jamaica, and less interesting places like California and Wisconsin.
At the brisk age of 17 and a half, I signed my biggest document to date – a four-year Navy contract. I wanted to go to college, but I struggled to pick a career that would define happily ever after. I refused to go to college, pay gobs of money, and be unhappy with a $40,000 degree.
So, I did what any wise teenager does – I delayed the inevitable by joining the Navy! The nomadic lifestyle sealed the one-hundred-fifty-two-page deal.
After various levels of discomfort in boot camp, A-school training, and being shipped off to an aircraft carrier, I struggled in the Navy. I was unhappy, but I still managed positive evaluations and a Sailor of the Day accolade.
Proof that success doesn't buy happiness.
I did nothing to change my mindset and with an unhealthy lifestyle of partying and fast food, the result was a grump.
I changed my environment by changing my rate (Navy speak for job) and I felt better. Even though I worked hard, I had yet to turn that effort into saving money. I didn't save anything, outside of retirement, until I started transitioning from military structure to civilian chaos (college).
As my discharge date fast approached, I floundered with financial preparations. I was lulled into easy security of food, shelter, and medical appointments being taken care of by a mysterious uncle named Sam.
My haphazard efforts included buying bonds that I thought I could cash out in a few months (still have them over a decade later!) and cashing out my retirement account. I wanted to get rich quickly and avoid the tediousness of saving. Instead, I tasted the bitter pill of reality that no plan is about as helpful as a bad plan.
After delaying the inevitable for four years, I was still uncertain of my career path but picked a college based on the campus more than the curriculum. When I started checking boxes at freshman orientation, I picked natural resources. Of all the options, this seemed more exciting than anything I could produce in an office.
I cashed out the GI Bill for every cent it was worth, adopted a sparse lifestyle, scaled back on spending, worked every summer, and by the time I graduated, I had managed to save more than what I started with.
It was all sunshine and sunburns until I started working as a Park Ranger. I went through the typical seasonal employment rollercoaster. Even with a five-point veteran advantage, finding a full-time ranger gig is like Monday morning burnt toast – tough to swallow.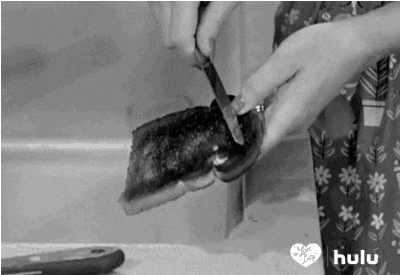 I dabbled in plenty of jobs: a butterfly educator, state park naturalist, tile and stone receptionist, and assistant librarian. Fun positions, or at least had moments of fun, but lacked decent pay and riddled with unemployment.
Eight years after graduation, I obtained a permanent seasonal Park Ranger position.
Cue the slip-and-slide party!
My first season as a semi-furloughed employee went well but I am one year into a 15-year haul. My military service shaves four hairy years off the 20 I need for an annuity.
The long-term goal is early retirement, but the short-term keep-my-sanity goal is exploring all the items on my life list. I hope to accomplish it all by 2035. As I have learned, if I don't make a plan, it will refuse to visit reality.
As I continue to grow in wisdom and wrinkles, I'll share plenty of stories, numbers, and humor along the way. If there is one thing I have learned in this wild ride called life, it's that adventures are best when shared with friends (like you) and snacks. For the love of all things shiny, let's not forget the snacks!
Buckle up, we're going for a BuLL ride!