Welcome to the shameless plug for things that I love! And love is the warm, squishy feeling I have for passive income.
Passive income is income that requires no effort to earn and maintain. It is called progressive passive income when the earner expends little effort to grow the income. 

Wikipedia
Passive income is how I make money with little effort and its lack of neediness is why I love it.
Other important things need large amounts of effort like my relationship with Mr. BuLL, my Park Ranger profession, and my fondness for self-help books. I enjoy doling out effort in these areas because they bring fulfillment and happiness, but other areas are going to suffer from lack of attention.
With passive income, that is the name of the money saving game.
The Oracle from Omaha said, "If you don't find a way to make money while you sleep, you will work until you die." Equal parts profound and disturbing, this statement is a haunting reminder of where my priorities should be with personal finances.
To prevent personal finance panic attacks, I have explored some ways to generate passive income.
Similar to the ditty about "My Favorite Things", this is my little ditty and it's dedicated to the loves of "My Favorite Passive Income Things". It's not as catchy as the original…..
I open Microsoft Edge and enjoy the view. It's different from yesterday. Today, it's a giant monolith in Columbia. Its vaulted peak dwarfs everything, making human life tiny and cute.
Yesterday, it was a swirl of stars from the VLT in Brazil. My gaze lingers on the image. As a travel junkie, the revolving image scenic images fuel my addiction.
After enjoying the view, I roll over to Microsoft Rewards. I participate in the daily 3-question quiz, poll, and random fact. The activities take a few minutes, but I enjoy learning more random trivia. Being rewarded is what keeps up my consistency. Just like any other habit, the better the streak, the more rewards!
I scroll down to see if there are any extra challenges to boost my points. I'm a quarter of the way to my gift card goal, and I have my eye on the digital prize – a Walmart gift card.
After capturing the remaining points, I leave the rewards site and continue with my internet ramblings. As I am browsing the depths of the interweb, I build points. It is by far, the easiest passive income source.
Want to start making passive money with your internet searches? Use this link is to upgrade your browsing from blah to bling!
I have just come home from the grocery store, and the food is safely stored. To complete the rigors of grocery shopping, I see how much I can earn with my favorite cashback app – Ibotta.
Tucked into a folder on my phone, I open my favorite money saving app and scroll through a list of selections. The items vary week to week, from lotion and body wash to salad and milk. When I find an item that matches my recent purchases, I select it.
At the very least, I can find a general item like a grocery receipt reward. To seal the money-saving deal, I redeem the items by snapping a picture of the receipt. Proof that I am a human who has bought groceries, not a bot who is cashing in human rewards. Plenty of ironies there!
Now, my grocery excursion is complete, and I have squeezed every last ounce of savings. Next, I will distractedly move onto something else like taking a nap or watching the bunnies in our yard chase each other. How can they run that fast when all they do is hop?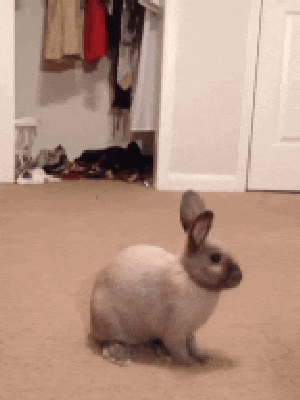 The average user earns $150 a year on groceries, online purchases, delivery, and more! Ready to make money on groceries? The saving starts here.
I was on a mission to find better socks.
Less than a year ago, I purchased "free" socks. The chintzy socks were free, but the expensive shipping was not. The socks, true to their price, lasted less than a year. I wondered, how do my heels create so much scraping? The large holes suggested that I have more friction than static has cling. 
I had a few Darn Tough socks, and I wanted to go all in and buy enough to last in-between laundry loads. My hesitation was their expense. Their socks are quality with their Made in America guarantee and lifetime warranty (for socks!). But, their price reflected this flavor of quality over quantity.
Recently, I found a site for that problem – GovX. This site supports all levels of military members and government agencies in the form of a steep discount on quality items. Yeti, Under Armor, Ray-Band, and Darn Tough is just a taste.
I selected my Darn Tough socks with a new and improved 20% discount and added them to my cart. Then, I got distracted, probably by a funny cat video, so they sent a coupon code for an extra $15 off my cart! Plus, FREE shipping. With so many savings, I bought the darn things before they changed their mind!
A few days after my purchase, I had a gift in my inbox. They wanted to give me a pair of free socks! They sure know the way to my heart!
I love sharing money-saving shenanigans which is why I love that you get $15 when you make your first purchase. Ready, set, save!
Disclosure: This page contains affiliated links where I make a small commission at no cost to you. I have used these services for years and enjoy the passive income which beats the pants off working for income.